We stand for healthcare UX
The Clinical User Experience Association (CUXA) is the leading authority on user experience (UX) in healthcare.
Health is a basic human right. We recognise that optimising the usability, accessibility and happiness people have when interacting with digital health and tech is paramount to maintain this human right.
OUR STRENGTH IS OUR MEMBERS
We are an international group of clinicians, UX specialists and IT professionals who strive to  improve the quality of user experience in healthcare across the world. By working together, we have the power to dramatically improve the quality of UX in healthcare for the benefit of all.
WE LEARN, WE SHARE, WE GROW
Our members continually develop their understanding of Healthcare UX and raise the bar of best practice. Our events include talks, interactive workshops and courses. We will soon provide resources here on our website and welcome contributions from our members and the wider community.
We need you!
We are always looking for new people to join our international team. 
By becoming a member you be joing a global community of professionals, working together to bring great UX to healthcare.
Find out more
Dr Gyles Morrison
Founder
Gyles studied at Bart's & the London School of Medicine and Dentistry, graduating in 2011. After three years of clinical practice, in September 2014, he began his career as a Clinical User Experience (UX) Specialist where he designs the experiences people have when using healthcare technology and services.  He has a specialist interest in international digital health. He is also an international speaker on healthcare UX and a career coach for clinicians.
Misha Patel
Community Manager - London
Misha is a User Experience Researcher and Designer at Amaze; her aim is to understand how people interact with their world and design meaningful solutions for real life problems. She is passionate about innovations in digital health such as designing for health behaviour change. She has a MSc in Human Computer Interaction and Ergonomics, and a background in Psychology, with some experience working in the mental health sector.
Joe Bradley
CUXA Ambassador
Joe is a UX researcher who has experience working with front line staff in the NHS. After graduating from the University of Brighton in 2012 with a degree in Industrial Design, he now works for an innovative healthcare start up - Lantum - that is on a mission to radically transform how the global healthcare profession works. He is passionate about social causes and using technology to empower people through better education.
Dr Guy Gross
CUXA Adviser
Guy is founder of Patient Activation Centres, former Innovation Delivery Lead for the NHS in London and a successful, serial entrepreneur and intrapreneur. He has worked commercially with many companies who now have contracts within the NHS, and advised on a number of large private equity deals. His focus is building and supporting businesses to validate market opportunities, co-design their products and develop their go-to-market strategies.
RICHARD JACKSON
CUXA Ambassador
TIM MERCER
CUXA Ambassador
Dr Michael Samy
CUXA Ambassador
Taylor Maynard
Community Manager - New York
Taylor is a Clinical Research Coordinator at Memorial Sloan Kettering Cancer Center and an aspiring UX designer. She holds a BA in Psychology and Pre-health studies from the College of the Holy Cross.  Her goal is to use her psychology and research background to solve real world problems in healthcare. She is primarily interested in improving digital health interfaces so clinicians can better serve their patients.
Kate Lee
Community Manager - New York
Kate is a Health Informatics Analyst at Weill Cornell Medicine in New York. Her work focuses on data quality in healthcare research, improving clinical research workflow and user experience, and harmonizing disparate data sources to promote interoperability. She received her MPH in Epidemiology from Tulane School of Public Health & Tropical Medicine and her BS in Neuroscience from The University of Illinois at Chicago.
Carolina Sandoval
Global Research Lead and Community Manager - Latin America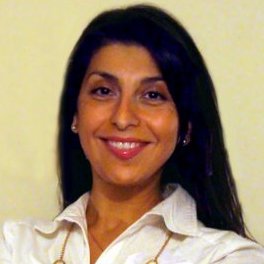 Carolina

 

is a UX researcher and Professor at Universidad Católica de la Santísima Concepción in Chile. She has a Social Communication degree, but started her path on Information Architecture, more than 12 years ago. Her experience on User Centered Design in tech projects at private industry and Universities in a wide range of areas, finally leads her to Health Communication. 
Since then, she has done research with elderly, hypertensive patients and young adults in the context of mobile technology in Chile.
User research for health care (Mobile health/ Health and emotion), Information design and visualisation in a Human-computer interaction (HCI) context are among her preferred challenges.
She enjoys connecting people, learning from new contexts and leading innovation with social purposes.